FORGOTTEN LEGACY - A COCKTAIL DINNER
February 26, 2020 07:00 PM until February 26, 2020 10:00 PM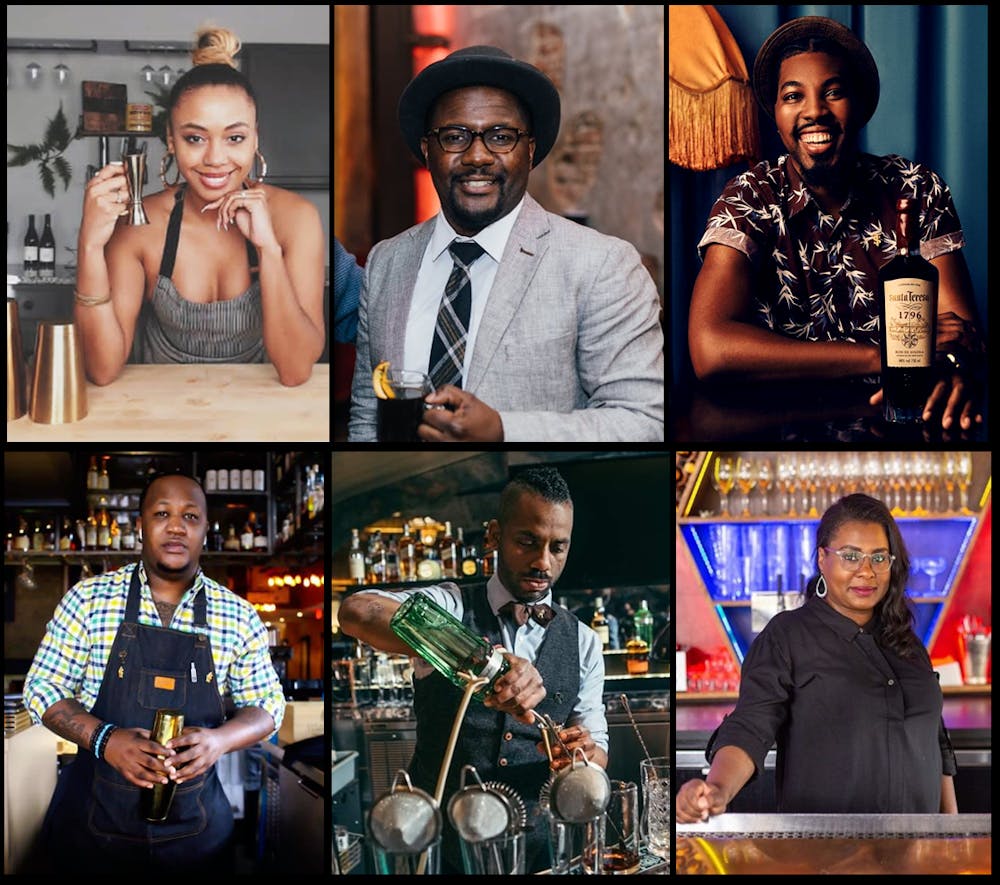 Black History Month
Many of America's earliest great bartenders were black. Since colonization, pre-and post-revolution, bartending was an occupation available to free blacks. Meanwhile, in the South, it was a job thrust upon black slaves who, despite their forced service, created and innovated many elements of the craft we know today. While we praise the "Prohibition era" cocktail culture, the reality is the prior era was one of the most exciting in history. This period included the formation of the Black Mixologists Club in 1898, long before the term became commonplace. On February 26th, we want to share that amazing history featuring the amazing talents of the Houston bartending community. Several of Houston's best and most beloved bartenders will take center stage as they share their skill, creativity, flavors and personal stories. In a celebration of Black History Month, we are thrilled to share the momentous contributions by black bartenders in the past and present. We hope you can join us for this incredible evening.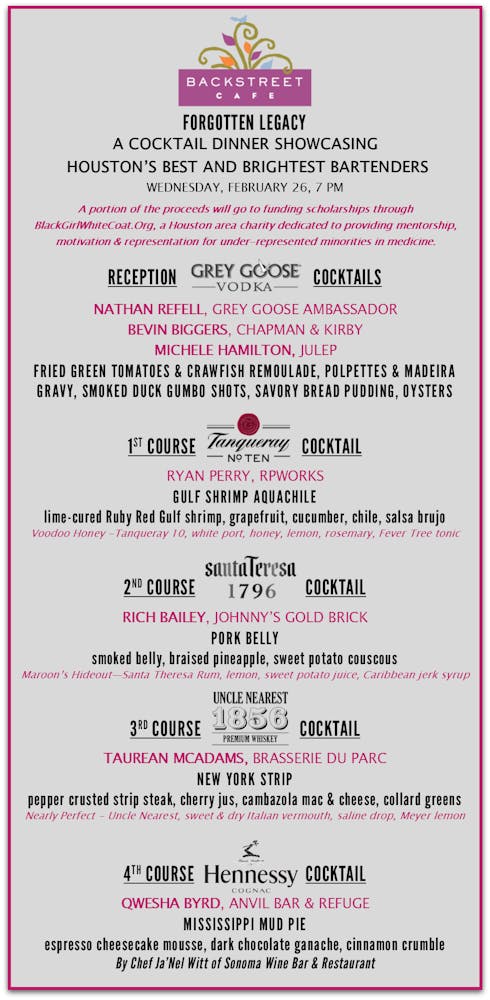 $89 per person plus tax and gratuity
Supporting Houston area charity BlackGirlWhiteCoat.Org
Purchase Tickets HERE!